"Kosucu Forestry" is a leading exporter of Beech Veneer Logs, Lumber and European Veneer Species. European Beech, Oak and Chestnut are our speciality products.

We have been exporting these products to our customers since 1993.

Our qualified staff of selectors choose and bring in the best quality Veneer grade Logs from our Black Sea region and from all over Black Sea circle countries. From September to May we ship Beech Veneer Logs to our clients abroad.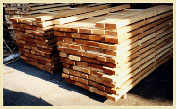 As one of Turkey's reliable and serious Forestry Company, we serve competitive prices and fast deliveries anywhere in the world.
Different grades in Steamed Beech Timber and Veneer classified in our Warehouse, packed and stocked. We serve the furniture, door, flooring and panel industries.